Data Encryption and Technology
People, process and tools is the oft cited Iron Triangle of Data Privacy.  To deliver the tools side of the Iron Triangle DigiTorc have partnered with several best of breed suppliers to provide data encryption and intrusion detection solutions at every price point.

Our key Technology Partner for Encryption technologies is ESET, an award winning Global company, with a local presence.  With an Irish HQ in Waterford since 2009, this Czech company is a solid partner.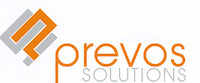 For IT services we partnered with Prevos, an award winning company who have a nationwide reach from their Galway HQ. Prevos offer installation and more importantly support services.
GDPR regulations don't specify any particular technology or standards. The language is principle based and talks about "state of the art". This means that there is no single solution which will fit for all organisations. Talk to us about a custom solution for your business.