Until the end of May only – Get a free GDPR consultation with one of our experts.
Complete the form below and we will call you back
Your privacy is important to us. We will only use your information in line with the purpose for which it was collected.
Felim & Michael went further than I expected to deliver a high quality and detailed DPIA for SRL Very tenacious at getting to the root of what really need to change for us to implement Privacy by Design be GDPR compliant. DigiTorc provided an excellent quality of service.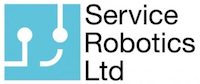 DPIA delivered – thorough and cost effective
Tim Morgan COO Service Robotics LTD
The Irish Franchise Association used the GDPR consultancy services of Digitorc during Quarter 1 2019. Digitorc gave us some very practical and helpful advice which we were able to  implement in a very cost effective, no nonsense way. I  have no hesitation in recommending Digitorc to any potential users
cost effective, no nonsense
Tom Shanahan Executive Director Irish Franchise Association
We were delighted to have the services of Felim O' Neill from Digitorc to assist us in getting GDPR complaint. Felim provided a very professional and thorough review of all aspects of our business and gave practical solutions and guidelines. I would highly recommend any business who are worried about the daunting task of getting compliant to employ the services of Digitorc. – Declan Dempsey CFO
I would highly recommend Digitorc!
Chief Financial Officer- Anthony Ryan Ltd
DigiTorc were the best deal we found after looking at a dozen alternatives. Once chosen it was refreshing to sit back and let DigiTorc analyse, develop and deploy data privacy solutions that work for us. I will certainly use them again.
Professional and easy to work with
Angela Behan - Managing Director PARC LTD
Before I met Michael Spratt of Digitorc I was overwhelmed by the work required to become GDPR compliant. There appeared to be so many elements to it and I did not know where to start. Michael suggested doing a needs analysis first to identify our priorities. His knowledge of GDPR immediately put me at ease and his logical, pragmatic approach made the task manageable.
I decided to enlist Michael's support based on his knowledge of the regulation and his straight forward approach in dealing with it.

We are a small organisation and his professional expertise was invaluable. Now we are up to date with policies and procedures, have identified the risks and put steps in place to mitigate against them. I would have no hesitation in recommending Michael as a GDPR consultant – we have made significant steps towards achieving GDPR compliance in a relatively short space of time.
I would have no hesitation in recommending Michael as a GDPR consultant
Una Kenny Project Manager
I was concerned about incorporating GDPR compliance and data privacy into the Apparatus way of working not the other way around. But then I met Michael at DigiTorc. He understood exactly what I wanted even better that I did. Not only are we now compliant but we now sell GDPR compliance features and have turned a compliance issue into a new revenue stream. I am very glad that we still work with DigiTorc.
Compliance as a competitive advantage
Paul Kinlay - CEO Apparatus LTD